MicroIQ Prox smart locks are the best choice to protect workspace employees and their intellectual property in these uncertain times. Implementation of keyless locks is rapidly increasing in coworking offices, warehouses and visitor areas where there is there is high traffic and potential opportunity for breach on desk drawers, cabinets, inventory cages and lockers requiring static or day use codes. MicroIQ Prox meets your needs with the most versatile smart lock operated with your choices of keypad, key fob, proximity card, phone or tablet. Bring a touch of modern to your office with budget friendly access control that promotes operational efficiency. Simple yet robust access control without the hassle of keeping up with physical keys or replacements.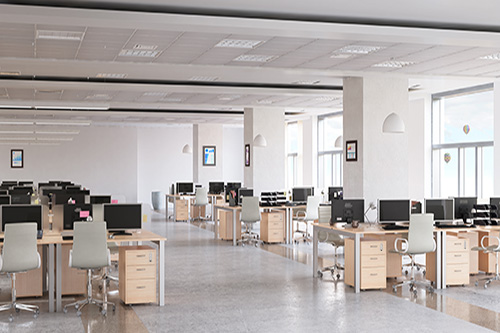 Upgrade your office with MicroIQProx locks.
Access with practically any credential – Employees can use their own RFID badge, smartphone, or choose a keypad code. No more key management issues.
Quick install – MicroIQ Prox locks are a drop-in replacement of most key operated locks and wirelessly install in minutes – adding style, security and efficiency to your office.
Easy to manage – With the MicroTraq app, facility managers can set up and manage lock parameters, enroll RFID badges and set up users.
Two operating modes – Select between station mode (repeated use) or locker mode (one-time use).
Cloud-based access control – Manage hundreds of locks and users with ProxTraq, a powerful cloud-based portal that provides enterprise-wide management & control. Set up multiple levels of access, pool locks and users into groups.
Keyless locks offer the ideal solution for addressing controlled employee or visitor access in the corporate environment in a simple yet highly effective manner, where the importance of security continues to increase.
Update your space with our future proof and cutting edge solution only MicroIQ Prox provides.
Manage hundreds of locks remotely ProxTraq, the powerful web-based platform with integrated RFID technology that provides detailed audit trails and ability to grant/revoke access at any time, reducing liability and helping keep security under control.
Detailed audit trails and grant/revoke access anytime with ProxTraq App help reduce liability and keep security under control.
Each lock is powered by a concealed and secured low profile coin-cell battery that is conveniently accessed, operable up to 3 years before requiring replacement.